As a new art collector, you've purchased your first paintings, fine art photography, or other wall artwork. At some stage, you may need to transport your pieces. Learning how to ship art does not have to be an intimidating task. It's a relatively easy part of art ownership. 
To ship art using commercial shipping instead of personal delivery, select packaging that allows for flat transport to avoid rolling. Sandwich unframed art with glassine paper and cardboard. The outer box should have 1-2″ or 3-5 cm of space around the artwork. Fill all voids, then seal with packing tape.
Here are a few common questions I had when starting on our art journey, especially when it came to getting pieces home.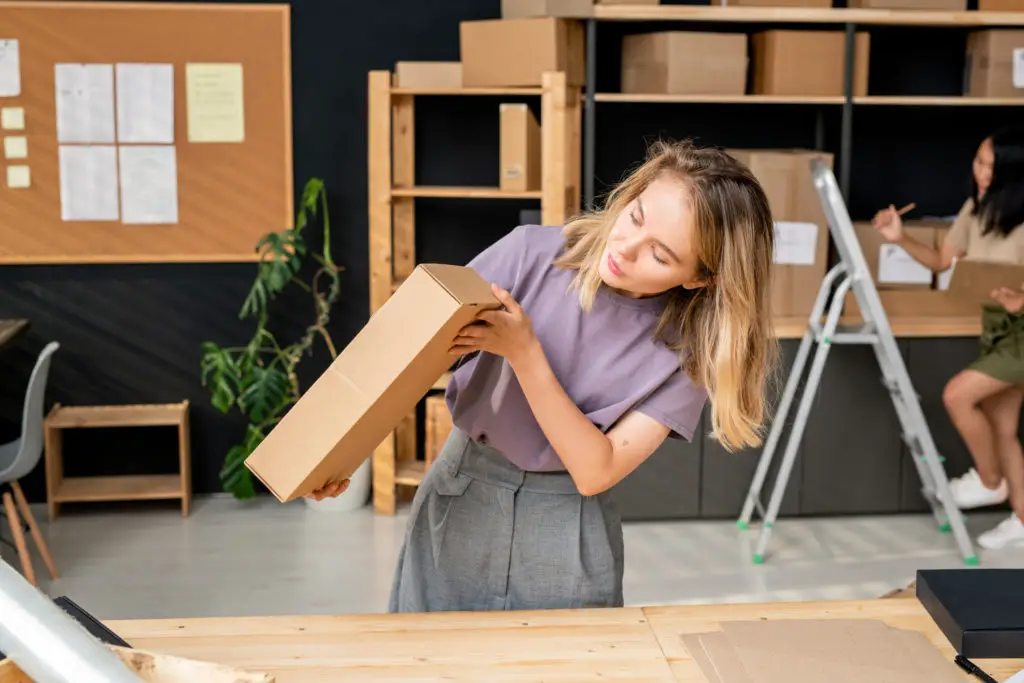 Is It a Good Idea to Ship Your Art?
Generally, it is good to ship your art with a reputable service. While transporting valued art yourself is okay, it is often a better use of your time, less risky, and safer for the artwork to select a professional shipping network. Relying on a shipping carrier is a best practice.
Shipping artwork does include risks, but with some homework and a reliable carrier, you are less likely to encounter problems in the long run. 
The most common concerns about transporting artwork are arrival, safety, and shipping cost. We all want our paintings and photographs to arrive at their destination without damage and at a fair price. It can be nerve-wracking to let someone else handle your art pieces, particularly those you value highly.
Feeling nervous about shipping your art may make you feel that you should deliver it yourself. However, a trustworthy shipping service is excellent for when you can't transport that artwork yourself. If the distance is not great and you have the correct tools for the job, then go for it.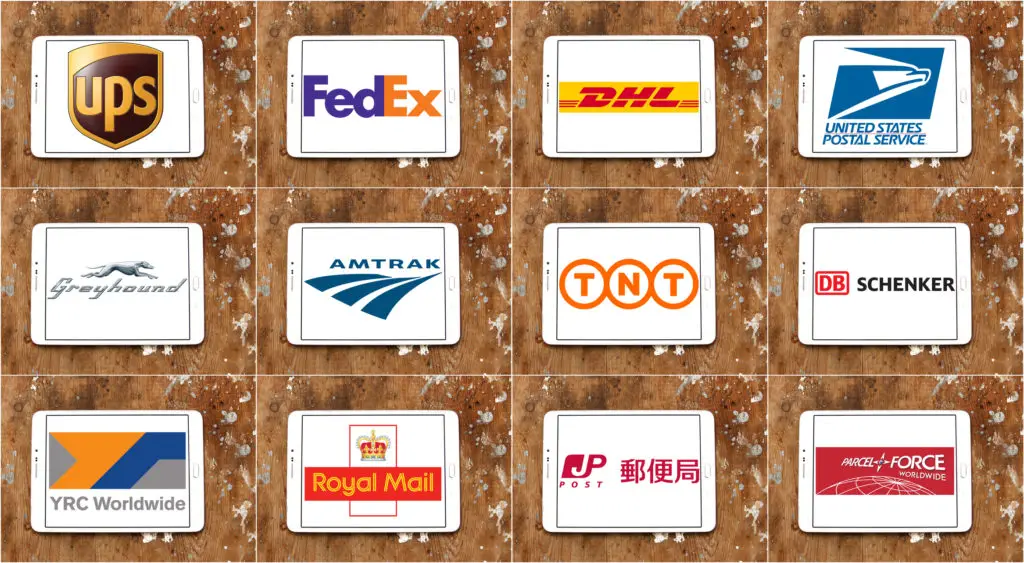 How Do I Choose a Carrier?
To choose a carrier to transport your art, select a company offering knowledgeable professional art handlers, a secure warehouse, specific insurance, and packing or crating services. Locating a courier with a nearby location or offering on location services is the first step.
Professional Art Handlers, who work with carriers, are people who know how to pack, unpack, relocate, install, and generally take care of artwork during transportation. It is essential to specify that you will be shipping art and determine whether the carrier employs art handlers.
Another indicator of a reliable shipping company is the presence of a secure warehouse for storing your art. Packages rarely go from Point A to Point B without stopping somewhere along the line.
Always make sure that the shipping company has insurance covering the shipping. 
Fine Art Shippers and AnR Transport are examples of carriers who specialize in shipping art. 
You may also choose to use carriers that are not specialized in art shipping. UPS and FedEx are good examples of this kind of carrier. They are trustworthy and respected.
UPS and FedEx offer excellent tracking technology. The two carriers have an international presence for shipping outside of your country. If you intend to use one of these services, it is advisable to get estimates from both companies. UPS is generally preferred for heavier packages and has more locations worldwide, while FedEx has fast deliveries. Be aware of any possible size restrictions that these carriers may have.
Last but not least, you may wonder whether you can use standard household movers to ship your artwork. This is also an option, but find out if they have any experience shipping artwork.
How Much Does It Cost to Ship Art?
It costs between $50 and $4000 to ship art. The price varies depending on the distance, size, insurance, and carrier. Transporting artwork yourself is an excellent cost-saver but requires more time. It is important to include several factors when deciding how to transport a piece of art.
Here are some shipping options and their prices: 
Parcel shipping ranges between $50 and $300 according to standard package rates. The price will depend on the speed, distance, and size of the package. 
Hiring professional movers can cost around $4,300. The price will include packing services, professional handling, insurance, and space in specialized warehouses. Again, the price depends on the size of the artwork, distance to the destination, and delivery lead times. 
Peer-to-peer shipping is a rising trend where packages are delivered by people who are already traveling to your intended destination. These prices range from $175 and $1,000. 
Please keep in mind that extra costs will be included when shipping something substantial and/or highly fragile. You may also need to pay for additional insurance.
How Do I Package My Art? 
Your artwork will be moved around a great deal during shipping. Make sure to package your painting or photography carefully and correctly to avoid damage. 
This is how to package your painting or photography: 
Find or buy a shipping box for your artwork that fits, with 6 inches or 15 centimeters of added to its width, length, and height. The box should be a double-walled corrugated cardboard box.
Apply blue painter's or artist tape in a crisscross pattern over the glass. The tape will protect the glass from damaging the artwork if it should break in transit. An oil-based painting should be wrapped in a sheet of glassine paper to protect it from moisture and dust. 
Cut a corrugated board that is as big as your frame and place it atop the art piece during the shipping. Place a layer of bubble wrap in between the board and the art piece and secure it with tape. Do not tape the board too tightly on the frame, but tightly enough for it to stay in place.
Wrap the artwork in three inches of bubble wrap. Trim extra material when finished and secure the segments with sticky tape. Make sure to cover the corners with bubble wrap. 
Gently insert your wrapped artwork in the box and fill the gaps with bubble wrap or wadded paper. 
Close the box and apply tape to all the seams to ensure the box won't open in transit. 
Make sure the corners are reinforced with corner guards.
Photograph your artwork before packaging and again after it has been packaged. This is to assist with insurance claims should your piece be damaged during transit.
Suppose you don't have the tools to package the artwork yourself. In that case, you should consider hiring a professional to package it for you. Carriers often provide this service. Dedicated shippers will generally offer full service including materials as simple as cardboard to industrial wooden crate packaging.
If you plan to use UPS or FedEx, locate a nearby UPS Store or FedEx Office location where their staff can assist.
Once your artwork is packaged, you need to do two things.
Declare the value of the artwork you are shipping and, 
Create a shipment request with your shipping company. They will, in turn, create a shipping bill that will allow you to track your art.
How Do I Insure Art for Shipping?
Smaller shipping companies that offer a low shipping price will usually not provide insurance coverage for art transportation. However, other more prominent shipping companies typically include some sort of insurance with higher coverage. 
The carrier's insurance will usually cover a low-valued art piece. Be sure to ask what the standard maximum value is that they will insure for. This will help you to determine whether you need additional insurance. When insuring more valuable art, you need to contact the carrier and add your work under the purview of their insurance plan. 
Different insurance opportunities apply if you are shipping your art to an exhibition. Often, shipping insurance will be covered by the insurance policy of an exhibition site under their COI (certificate of insurance). 
Always read the insurance information carefully before choosing a carrier. You will find helpful information when reading the shipping policies. 
If you need additional information, I've written more about the costs and how to insure your art pieces.
Should I Pay for Tracking and Signature?
In general, you should pay for tracking and signature. These services allow you to keep track of your art and receive progress updates. Getting a signature ensures your artwork arrived to the right person and place. Tracking and signing is usually included when using the carrier's insurance.
Tracking is a service that allows you to follow its movements. The shipping company will provide shipping information and updates about the status of the package. You can track the package's whereabouts until it arrives at its destination. 
Signature confirmation is a recorded delivery and proof of delivery. This service will be optional and costs around $3. This is a way of better preventing the possibility of your package getting lost. 
Paying for these services will be worth it and is strongly recommended whether you're sending a simple art print or a massive framed artwork masterpiece. These services encourage a higher level of service by the carrier.