Almost everyone has heard of The Louvre. It is the best example of a place that every tourist should visit. However, there are many other great galleries and museums in Paris, some quite famous and others hidden gems. For your next vacation, what are the best Paris art galleries and museums?
Orsay Museum
The Louvre Museum
Paris Museum of Modern Art
Pompidou Center
Laurent Godin Gallery
Grévin Museum
Museum of Decorative Arts
Xippas Paris
Museum of the Asian Arts
The Workshop of Lights
Rodin Museum
Wine Museum
Fluctuart
Paris is the home to several pieces of the world's most influential and beloved art ever created. If you are able, Paris is a city that you should visit at least once, and the art galleries and museums are a huge part of the Parisian experience. Read this article to preview some of the best, but first, a question…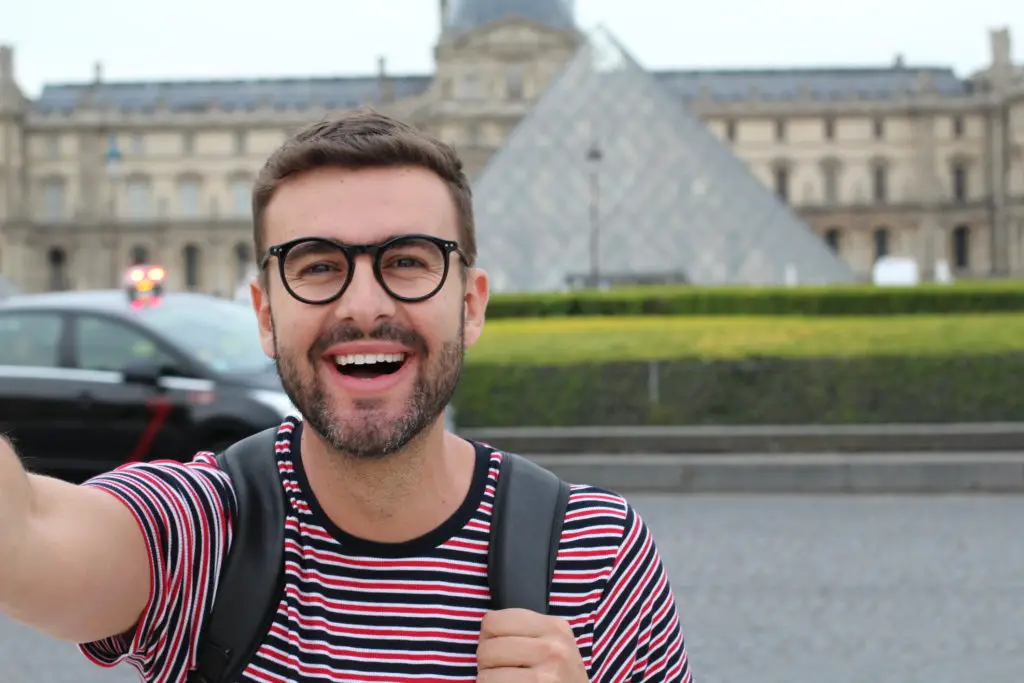 How many art galleries are in Paris?
There are around 138 art galleries in Paris, France. Some permanent exhibition galleries are located within the city's 125 art museums and historic sites. There are 44 more museums in the Paris metropolitan area and 57 other art museums in the Île-de-France region, where Paris is centered.
With this large of a selection, one visit to the city is not enough to see them all. You could easily spend months or even years exploring the different galleries and museums here. That said, it is possible to spend time with each gallery or museum, depending on your interests. 
What are the best art galleries & museums in Paris?
Choosing which galleries to visit is a tough decision; however, we narrowed down the list for you. I've gathered the best galleries and museums we've seen and some that are still on our list for our next holiday. 
This expansive gallery is the second most visited museum in Europe (after the Louvre). It is located in the former Gare d' Orsay, which was a railway station. There are great works of art in this building. These include:
Degas
Cezanne
Manet
Van Gogh
Monet
This museum opened in 1986. It displays primarily works from French artists from between the years 1848 and 1914. It is one of the most sizable galleries in Paris, as it contains the most extensive collection of impressionist and post-impressionist artwork. The art exhibited in this museum includes:
Paintings
Sculptures
Photography
Furniture
One of the featured artists in this museum is Vincent Van Gough, one of the famous artists with at least 2100 paintings in his history. When living in the Netherlands, we became pretty enthralled with Van Gough's works; however, there are other great reasons to visit this museum.
Many of the paintings and sculptures kept at Musée d' Orsay came from various museums. The National Museum of modern art donated some of its works to The Pompidou Centre. The pieces did not fit into its revised art program when moved.
1 Rue De La Légion d'Honneur, 75007 Paris
The Louvre Museum is not only the most visited globally; it is also the largest art museum in existence. The museum opened in 1793. King Phillip II constructed the building initially to protect the city of Paris from unwelcome invaders.
King Francis I used the fortress as his palace residence, and he was a lover of art. Francis and his successors had many pieces of art displayed within the palace. Today many of these works still reside within the Louvre.
The museum has rich and iconic artwork from world-renowned artists. It has some of the best paintings ever painted. This artwork includes Leonardo DaVinci's famous Mona Lisa, which has been on display since 1797. The Louvre exhibits:
Sculptures
Paintings
Drawings
Archeological items
The Louvre has priceless art that is centuries old, and it is a paradise for an art lover. It is the best art museum in the world. When you are finished getting a guided tour of the museum, you can stroll the lovely carousel garden and Tuileries Garden.
99 Rue de Rivoli, 75001 Paris
This museum opened in 1961. This museum's collection displays works of art from the 20th century, including:
Fauvism
Surrealism
Cubism
Art Brut
Contemporary art
About 8000 pieces of art are chronologically placed with small inserts on various significant artists. The museum also has a section on decorative art and furniture from the 1920s and 1930s.
The museum boasts gorgeous paintings created by:
Picasso
Raul Dufy
George Braque
Amedeo Modigliani
Andre Derain
Alberto Giacometti
Artists like Pablo Picasso are on exhibit in the museum. The terrace of the museum gives tourists a spectacular view of the Eifel Tower.
One of the most impressive paintings is found in the Dufy Hall. A giant painting covering the room's walls narrates the history of electricity bursting with vivid color. The Musée National de Art Moderne is the largest museum for contemporary art in Europe.
11 Avenue du Président Wilson, 75116 Paris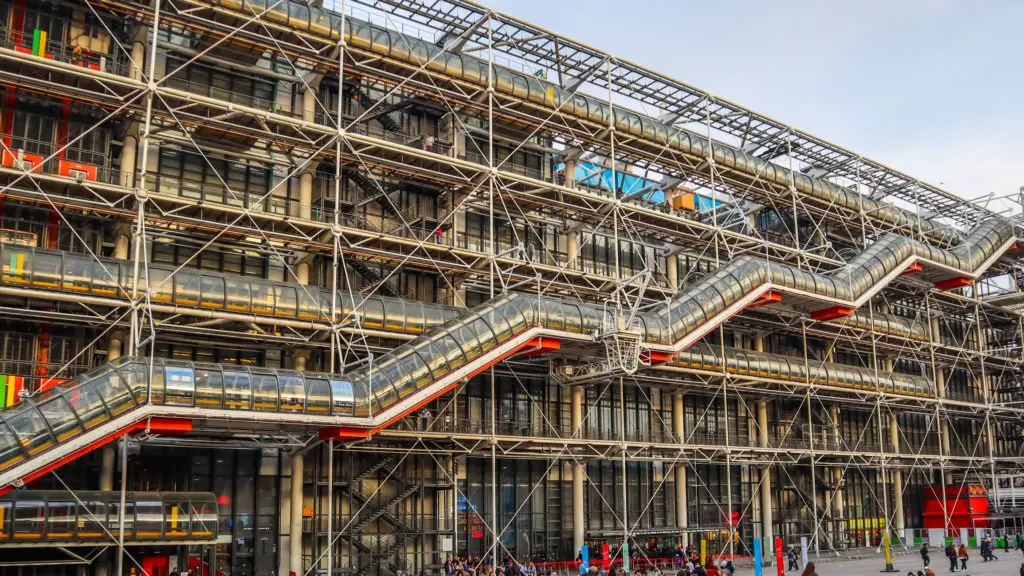 This museum opened in 1977. It was always viewed as unconventional with its high-tech industrial pipes and open views of Paris for a building. They have an extensive art collection from Picassos to modern art pieces. The Centre houses over 40,000 original contemporary photography pieces for viewing.
Some of the contemporary artists that are on display at Centre Pompidou include:
Andy Warhol
Niki de Saint Phalle
Anish Kapoor
In addition to the vast bodies of work featured at Centre Pompidou, unforgettable exhibitions are organized on the top floor each year. At the same time, visitors have a great view of the city of Paris.
Centre Pompidou also contains a vast public library and a center for music and acoustic research. Visitors travel on a giant diagonal escalator and walkways, and these escalators add a touch of eccentricity to the experience. This museum boasts the most significant modern art museum in Europe.
The Pompidou is located near the Galerie Laurent Godin and is worth combining the two adventures in one day.
Place Georges Pompidou, 75004 Paris
This art gallery is located in Paris, close to the Museums of Modern Art and the Centre Pompidou. In 2015 the gallery acquired extra space located at the 13th arrondissement, and in 2017 located there permanently.
This contemporary art gallery is home to twenty or more artists and displays presented in the 5,382 square foot space. The gallery now lives outside of the usual circle of art galleries. Godin not only displays certain artists year-round, but they also have two specialty shows per year in their gallery space.
36 Rue Eugène Oudiné, 75013 Paris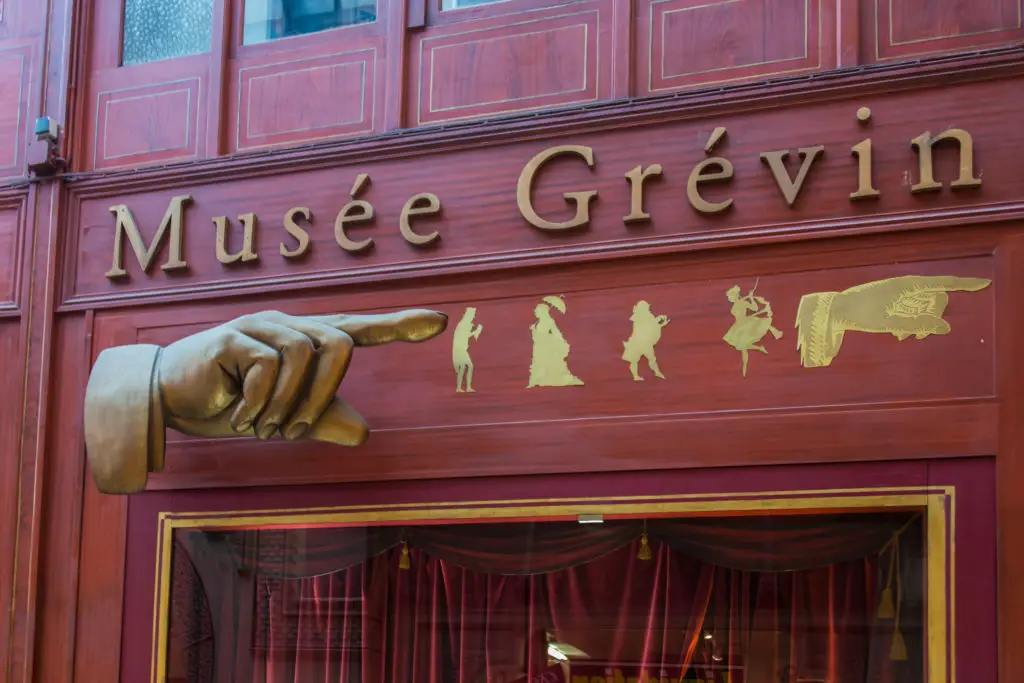 Musée Grevin is a wax museum located in a baroque-style building with rooms built in the 1870s. It was established in 1882 by a man named Arthur Meyer, and it was named for its first artistic director, Alfred Grevin. It is one of the older wax museums in all of Europe and one of the top tourist attractions in Paris. 
The location displays life-like celebrity wax figures are ranging from Albert Einstein to Michael Jackson. There is also a little something for those history buffs.
French history is represented with a panorama featuring bloody scenes from the French Revolution. New wax figures are added regularly to the collection. There have been more than 2000 wax figures created for the museum since it opened.
10 Boulevard Montmartre, 75009 Paris
This museum is located in one of the wings of the Louvre. It is devoted to the demonstration and preservation of the decorative arts from medieval times up to now. It is the largest museum of decorative arts in Europe.
This museum collection was established in 1905 by members of the Union des Arts Decoratifs. Several of the objects on exhibit in the museum include :
French Furniture
Tableware
Porcelaine 
Glass pieces
Art Nouveau styles
Art Deco styles
The museum features an exhibit of Thierry Mugler who is a French fashion designer. He has designed for movies and ready-to-wear fashion. Currently, He has a line of perfumes with a delicious scent and provocative names.
There is also a unique ceiling previously owned by Jeanne Baptiste d'Albert de Luynes, the mistress of the duke of Savoy.
107-111 Rue de Rivoli, 75001 Paris
This gallery was established in 1990, providing 21,528 square feet of space to exhibit modern artwork. Since its beginning, Xippas has been dedicated to collecting and preserving both young and established artists, including:
John Phillip Abbot
Darren Almond
Marco Maggi
Micheal Scott
Xippas galleries operate in four countries. These include :
France
Switzerland
Belgium 
Uraguay
This institution has been devoted to promoting contemporary art for over 30 years, and it continues to be thriving.
108 Rue Vieille du Temple, 75003, Paris
This museum houses ancient works of art, which include 5000 items from the 19th century. They show artworks from Chinese, Korean, Japanese, and Vietnamese people since the Neolithic Era.
One of the best features of the museum is an impressive Buddha which overlooks the enormously high ceiling room where permanent collections are viewed. The museum exhibits an impeccable collection of ancient Chinese art, including:
Pottery
Jade items
Ivories
Bronzes
Statuettes
The free museum opened in 1898, and it is one of the French capital's oldest museums. In addition to the wide variety of paintings, there are also activities you can enjoy. The library offers events and classes such as:
Literary meetings
Readings
Calligraphy
Oriental painting demonstrations
The museum organizes exhibitions on art from the far East. Henri Cernushi donated some of his collection to the museum, along with his mansion.
6 Place d'Iéna, 75116 Paris
This museum was at one point a smelting plant called The Chemin-Vert Factory. It has now become Paris's first all-digital art museum offering a multi-sensory experience of some of the world's finest works of art. The great art in this museum includes Klimt and Van Gogh.
Visitors of this museum are literally transported inside these classic works of art, and the whole place emits dazzling lights and sound. It is a fun and unique experience.
38 Rue Saint Maur, 75011 Paris
This museum contains the work of Auguste Rodin. His former home opened as a museum in 1919. His famous bronze sculptures are featured there, such as "The Thinker" and "The Gates of Hell." The museum has a beautiful garden and exhibition hall.
The collection of art includes:
6,600 sculptures
8,000 drawings
8,000 old photographs
7,000 objects of art
Rodin's famous sculpture of "The Thinker" is placed in the gardens opposite "The Gates of Hell," which was a work of art that took him over three decades to complete.
Rodin donated his entire collection of art to the French state. In return, the state agreed to turn the buildings into a museum dedicated to Rodin's works of art. Many of his sculptures are displayed in the museum's garden.
77 Rue de Varenne, 75007 Paris
This museum is close to the Eifel Tower. It is located in the vaulted wine cellars and old limestone quarry tunnels. The location provides an environment where you can learn about wine, such as the cultivation of grapes and the art of winemaking.
The place contains more than 2000 artifacts owned by Conseil des chansons de France since 1984. This museum goes back centuries. You are treated to exhibits of old wine bottles and different items that relate to wine.
There is a little wine bar at the end of the display where you can sit down, relax, and have a complimentary glass. Those who are under the age of 18 are treated to a refreshing glass of grape juice.
5 Square Charles Dickens, 75016 Paris
This museum opened in 2019. It is the world's first floating urban art center. The gallery is free, and it spans three stories. It features work from various artists, including street art and contemporary art. The gallery has a permanent collection displayed on the first and middle levels.
Unlike most museums, Fluctuart is open until midnight giving late-night visitors the perfect place to wind down their art tour. On the middle level, there is a library, restaurant, and bar. There is also a rooftop bar where you can enjoy a drink and enjoy the view.
The boat itself resides on the banks of the Seine River at the foot of the Pont des Invalides facing the Grand Palais. It also offers exhibitions and workshops. It is a creative and innovative new form.
Pont des Invalides, 2 Port du Gros Caillou, 75007 Paris