As an art collector, you probably find yourself looking for ways to display your collection at home. Displaying wall art takes a little extra consideration since it is mounted to the wall. But what if you often experiment with new placement for your art? Maybe you're a renter and don't want to damage the wallboard.
Whether you live in a small apartment or a big house, there are many ways to hang wall art without nails or causing damage to the wall.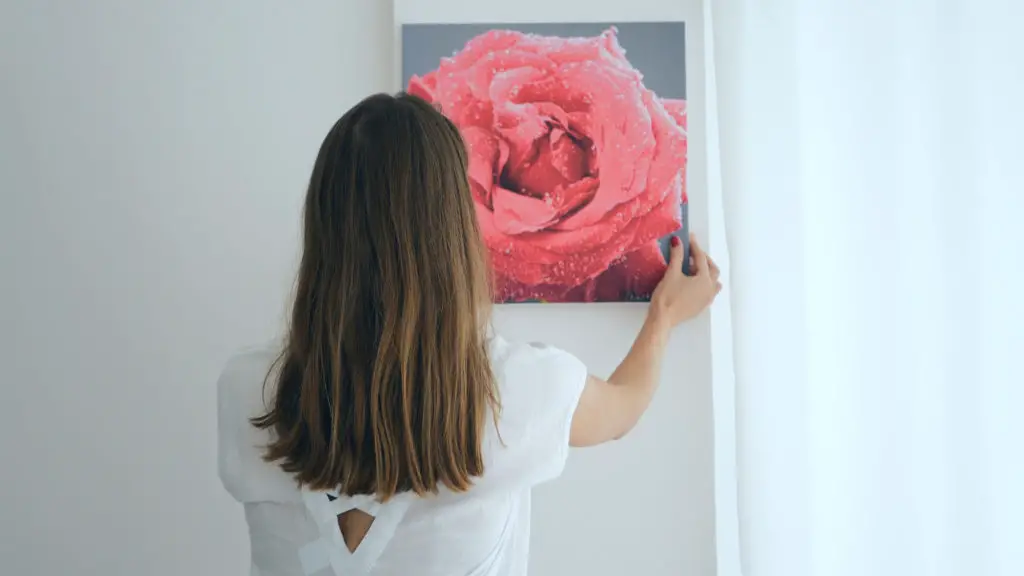 Magnetic / Ferrous Primer Paint & Magnets
Magnetic primer paint is literally painting on iron dust particles that will make magnets stick to the wall. You need to cover the area where you will use your magnets with at least three thin coats before covering it with your desired color of regular wall paint.
Depending on the weight of your artwork, several strong magnets attached to your wall art may be required to keep the piece securely attached to the wall.
Keep in mind that magnetic paint primer comes in dark colors and that covering it with more than two coats of regular paint weakens its attractive force. Make it a weekend project and take your time. Using the right tools and techniques will give you a great result.
Bookshelves
Hanging pictures or attaching artwork to your bookshelves gives shelves dimension and makes them an attractive focal point in your space. You can also securely mount your wall art to the horizontal or verticle edges of shelves with a nail or screw.
Of course, an obvious alternative is to simply place artwork on a shelf. There are many ways to play around by combining your bookshelves and wall art.
Displaying art on or within a bookshelf opens your options to adding decorative lighting fixtures giving you plenty of angels to add focus and interest to your pieces.
Leaning Art Trellis
A tall trellis doesn't only have to support plants. It's a creative way to hang your wall art.
Lean a decorative trellis against your wall. Before you hang pictures or other artwork on it, add rubber, no-slip pads where the lattice touches the wall and the floor.
Use hooks, wire, or clips to hang artwork.
A leaning art trellis is a flexible option that gives you the opportunity to move pieces around the room without damaging walls. Use several trellises together to create a movable gallery wall. This option allows you to infinitely experiment with your wall decor placement.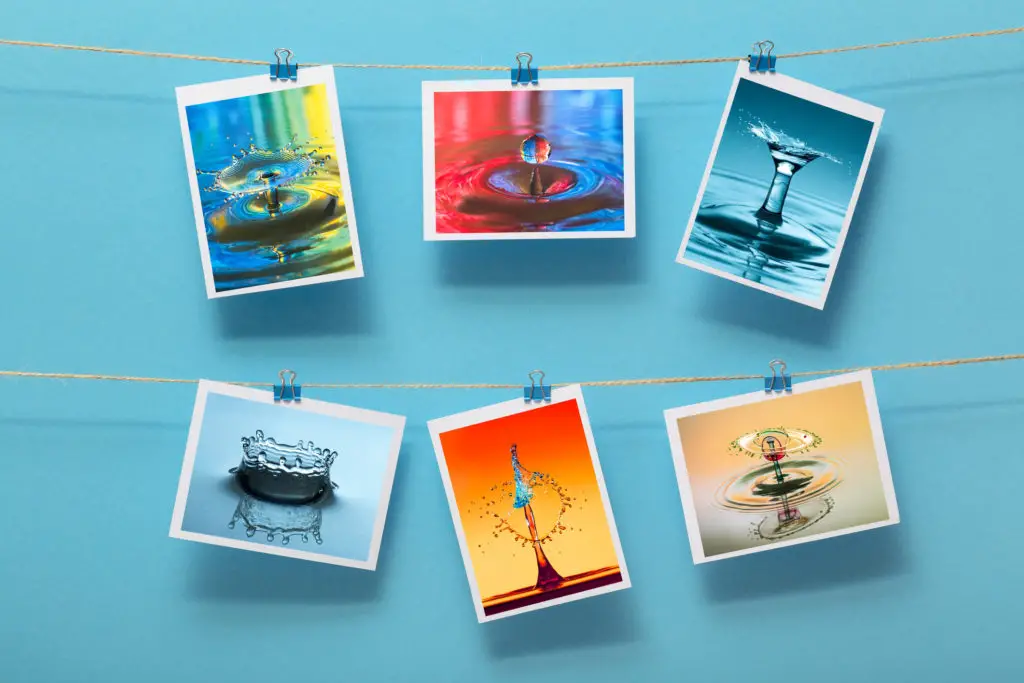 Tension Rod With Strings / Hangers
A tension rod can be placed along short wall segments, corners, or between door jams allowing the use of strings or hangers to hang art.
Placing the rod close to the wall will ensure that the art doesn't dangle but leans against the wall without damaging it.
Over-Door Hooks / Hangers
You can also use your door as a place to hang your wall art. If you usually leave one of your doors open, you should find a use for it by hanging wall art on an over-door hanger.
It is not a usual spot to display artwork, but it's a fun and creative place that won't have a chance of damaging drywall.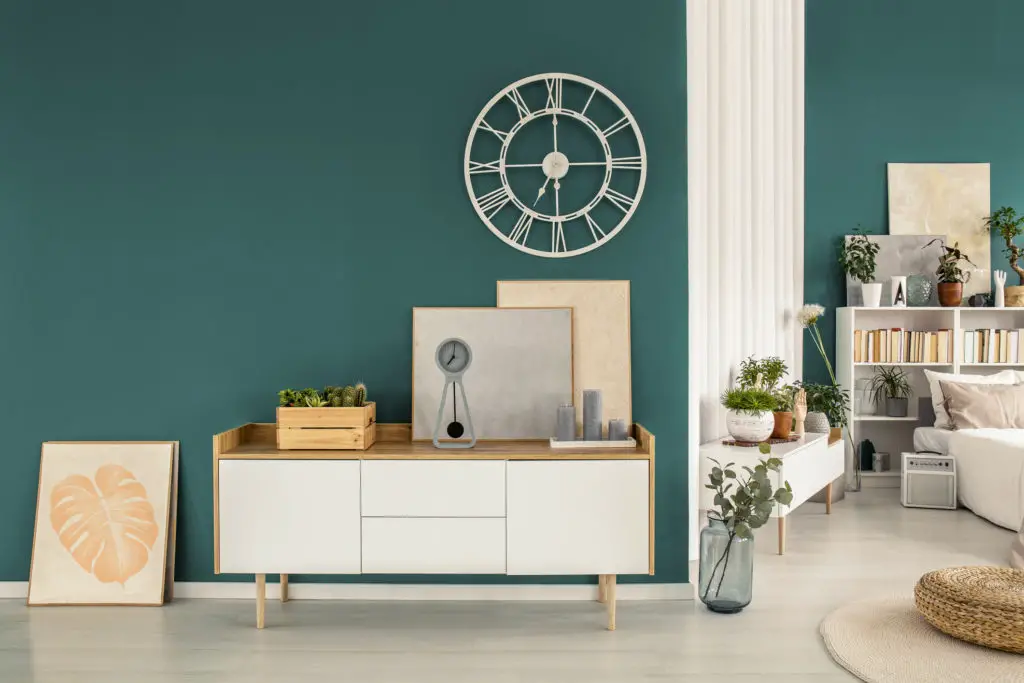 Decorative / Antique Furniture Pieces
Using what you have at home, especially decorative and antique furniture pieces, is a great way to display your art.
Place your wall art on top of an antique table, chest, high-chair, or similar furniture. There is no right way to use this technique, so use your creativity. Leaning your art against the furniture or placing a canvas, wood panel, or framed art piece on top of it leaning against the wall allows you to display your works at various levels.
This method draws viewers' eyes to the wall art and the furniture.
Display On Counter Tops
Wall art propped against the backsplash on your countertop or placed on a countertop easel will really enhance the room. Art can be in any room, so why not in the kitchen? However, you should avoid displaying expensive pieces on the countertop. Grease and humidity in the air and other debris from food preparation can damage art.
Suction Cups on Windows
A window without a great view can be transformed into a place to display your wall art by hanging it using hooks on suction cups.
Attached to the glass, window frame, or propped up on the window sill, gives your art a new home while still let the light shine through.
Warning:
Keep in mind not to place sensitive pieces near a window. The art will be exposed to heat fluctuation and natural light which can damage the piece.
Adhesive Hook
Adhesive hooks are hooks attached to the wall using sticky tape designed to be easily removed without damaging or marking walls. We recommend using the 3M adhesive hook from their Command line of products.
Bonus:
No tools are required, and this type of hook should support heavier art pieces or larger photos in a picture frame.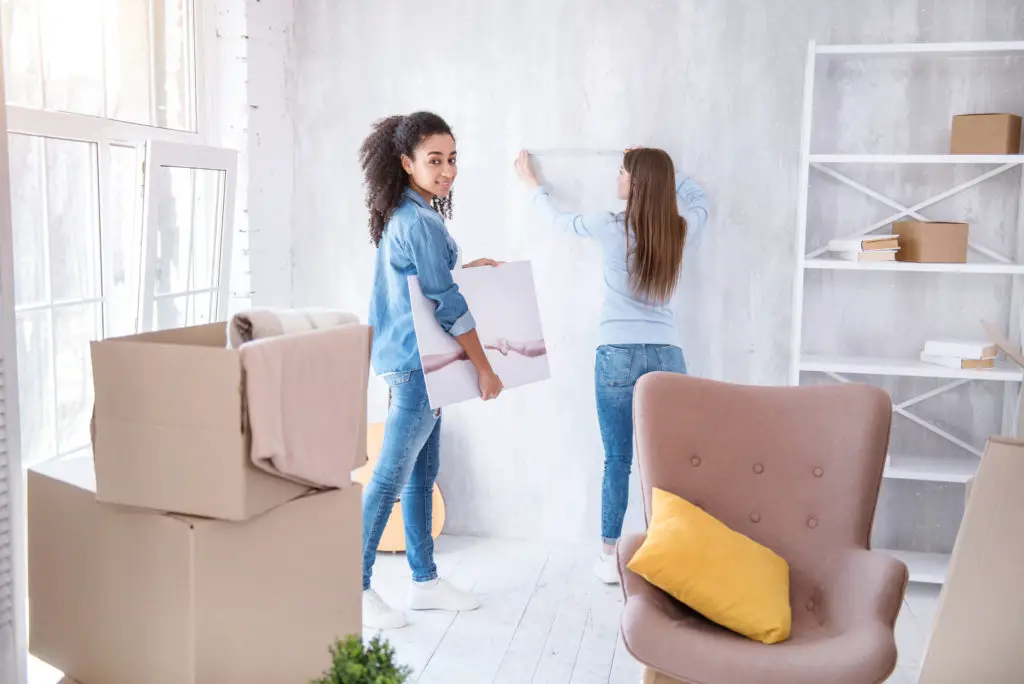 Adhesive Strip
Like the adhesive hooks, adhesive picture hanging strips can be attached directly to the back of the artwork or frame then to the wall. Make sure that the strips you are using can be removed without damaging the drywall.
Again, we recommend 3M's Command strips which are specifically designed to be damage-free.
Mounting Putty
Mounting putty is good when hanging up light-weight pieces like photos, paper, cards, and inexpensive prints.
This sticky clay that doesn't dry or get hard. Unlike pushpins, mounting putty won't leave marks and can be easily removed.
Simply apply a small amount of putty to the back of the art, then use a small amount of hand pressure to mount the art to the wall. For heavier pieces, more mounting putty spread across a larger section of the art will be required.
For the kids:
Most of the light-weight art you may be hanging might be from the budding artist in your home. Kids love to use colorful washi tape to display their masterpieces. Give them some rolls and designate a kids' gallery wall for them to show off their latest works.
Velcro
Velcro hanging strips are designed to hang wall art up to 16 pounds without marking or damaging the wall.
One side of these stip pairs is attached to the wall and the other half to the back of your wall art. Using firm pressure, stick each half to the frame and wall by rubbing them for 30 seconds, allowing the bonding to set for an hour. Attach your art to the wall by aligning and pressing the Velcro strips together to allow the hook and loop fasteners to grip.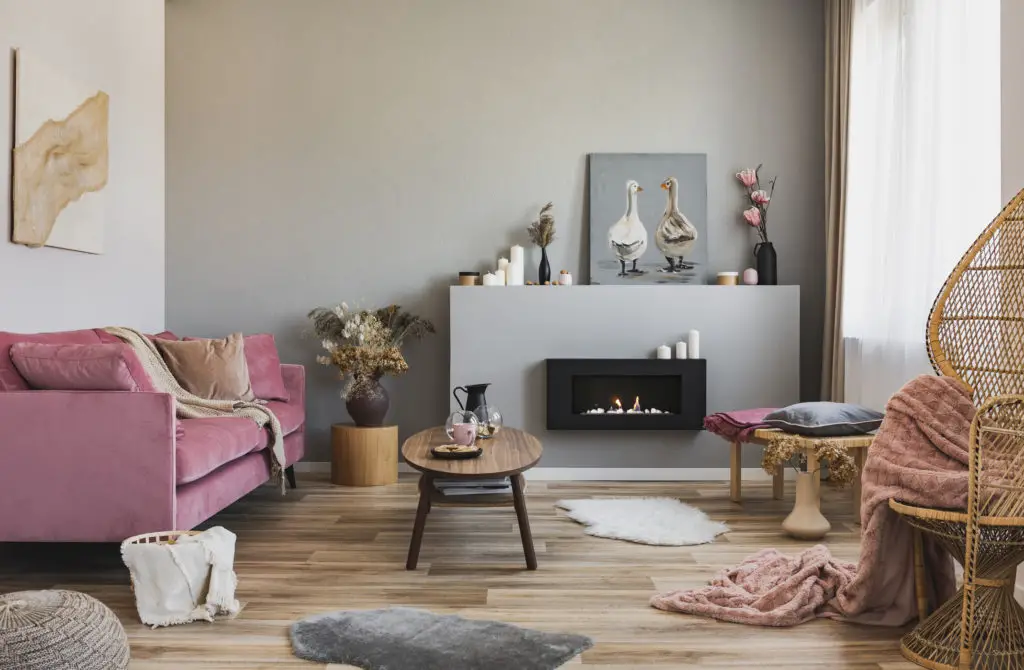 Use Your Mantle
The mantle over your fireplace is a great place to display wall art. Place artwork on top of the mantle and lean it against the fireplace. Displaying your wall art on the mantle will bring more decorative attention to the fireplace.
Warning:
Remove the artwork when the fireplace is in use. The heat from the fireplace can damage the materials and fade colors.
Crown Molding
Another option for hanging wall art is to use the crown molding located where the wall meets the ceiling.
Wall art can be displayed by attaching it to a length of string, ribbon, or wire. You can then attach the strigger to the crown molding with a small tacking nail.
When you're ready to remove the art piece, use wood putty and matching paint to cover the nail holes in the crown molding.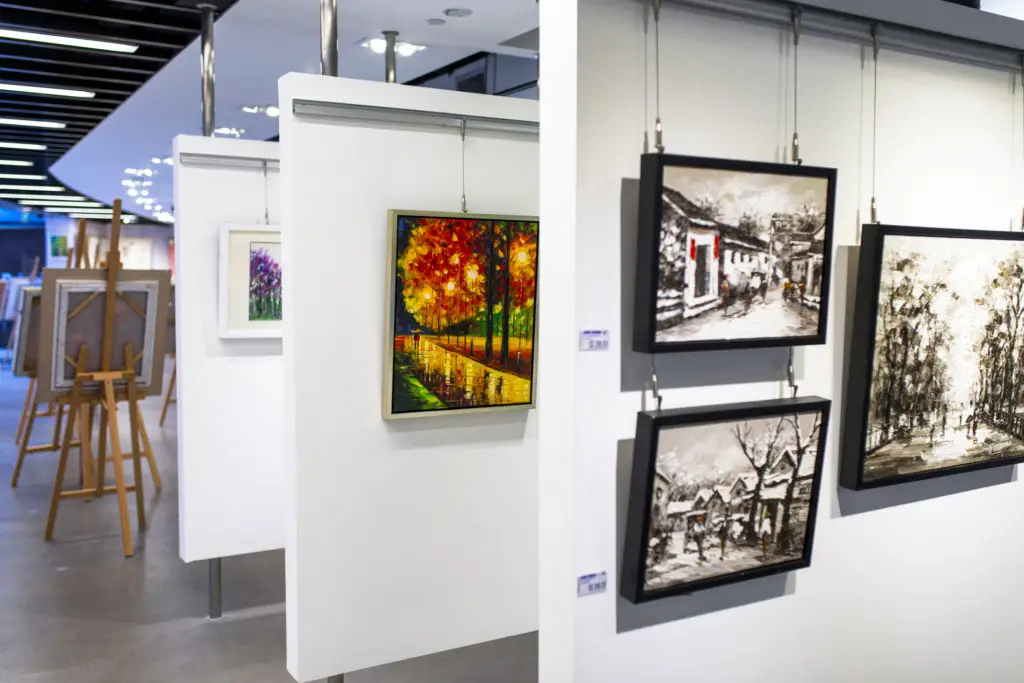 Install Picture Suspension Rails
You might have to ask the property owner for permission to install them, but Ikea's picture suspension rails might be an option to display art without damaging your walls.
These are 1½-2 -inch thick rails run along the walls horizontally and have vertical strings attached where you suspend wall art.
You can place them right at the ceiling, which helps to conceal them. Alternatively, you may install them on the wall at the height of the window tops.
Ikea offers aluminum rails for a modern aesthetic. For a more classic look, you may opt to install a wood picture rail. Picture rails give you the flexibility to create and update a gallery wall over time.
Did we miss other ways to hang art without nails? Contact us and we'll include your idea and a backlink.